The Nuacom Desktop app is a powerful tool that allows you to use your computer as a telephone.
This means you can make and receive phone calls directly from your computer without needing a physical phone.
We recommend having a cable network connection and a high-quality headset for the best experience with the app.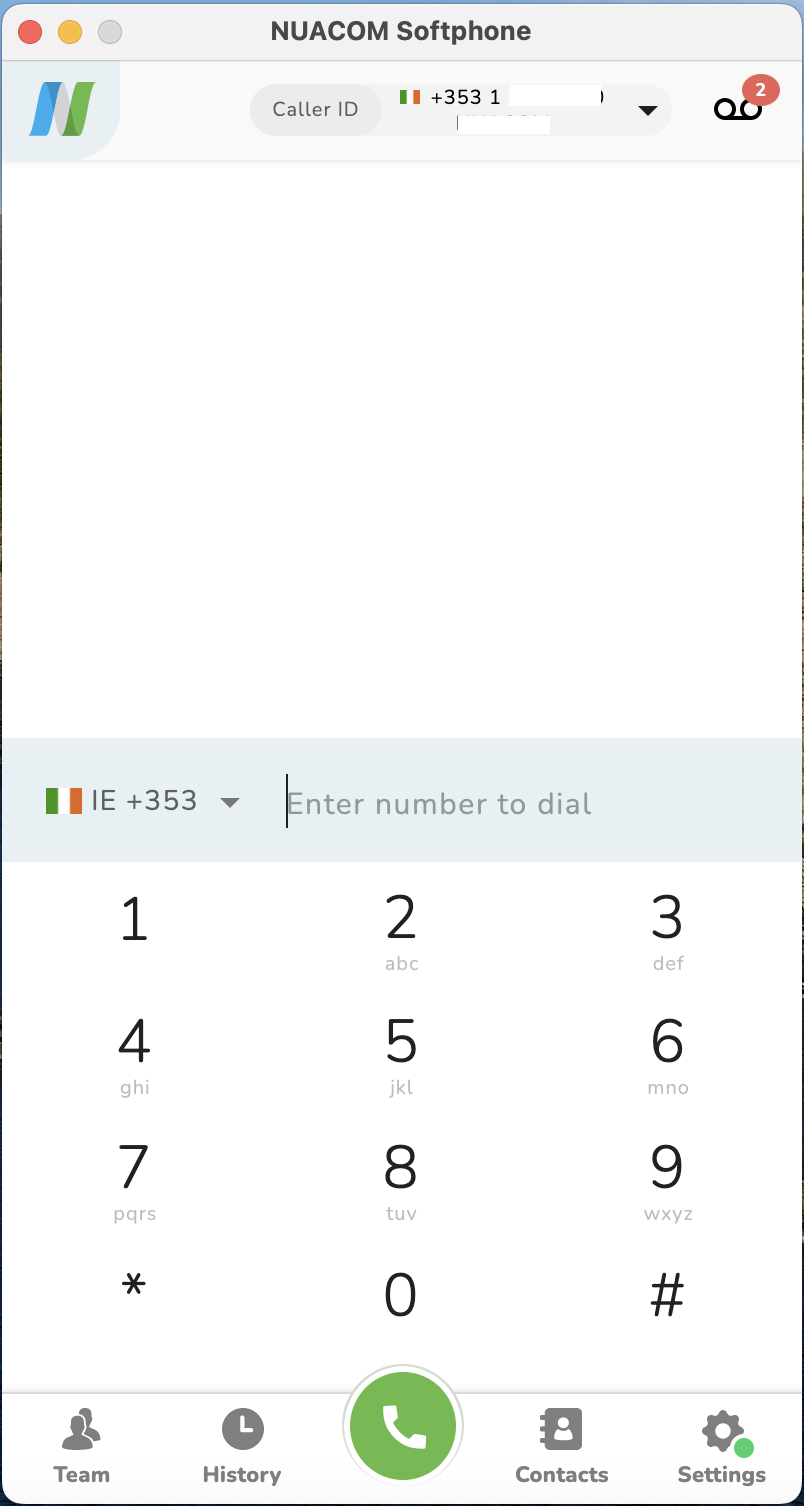 Here are the steps to get started with the Nuacom desktop (softphone) app:
Download and Install: To use the Nuacom desktop app, you must first download and install it on your computer. You can download the softphone from the Nuacom website.

Launch the Softphone: Once the softphone is installed on your computer, launch it by double-clicking on the icon. The softphone will then open, and you will be prompted to enter your login details.

Login: To log in to the softphone, please ensure you have a user set up first (contact your account admin to create a new user). How to create a new user?
Enter your Nuacom login credentials, including your username and password.
Once you have entered your details, click the "Login" button to proceed.

Make a Call: Enter the number you wish to call, including the country code, and click the "Call" button on the softphone interface. You can also use the softphone to call from your contacts list.

Receive a Call: When you receive an incoming call, the softphone will ring, and a pop-up window will appear on your screen. To answer the call, click on the "Answer" button. To decline the call, click on the "Decline" button.

Call Controls: During a call, you can use the call controls on the softphone interface to perform various actions, such as muting the call, putting the call on hold, transferring the call, or ending the call, creating a three-way call conference.

You can send SMS messages to mobile numbers directly from the call history.
Select a mobile number from the call history and click the SMS symbol.
Team Tab. You can see your colleagues' statuses within the app. To enable status monitoring, have them set as "Favourites".
Call history. See your call history in this tab.
Contacts. Search, dial existing and create new contacts.

Settings: You can access the settings menu of the softphone by clicking on the "Settings" button on the softphone interface. From there, you can configure various settings, such as preferred audio devices, call settings, and notifications.
Using the Nuacom Softphone can significantly enhance your communication experience and productivity. Following these simple steps, you can easily make and receive calls using your computer anywhere and anytime.
Please take a look at our detailed
article
on the softphone app explaining/navigating the features.