Log in to the NUACOM website.
Navigate to

Settings

>

Users
Click the '

+ Add New User' at the top of the section.


Add New User Details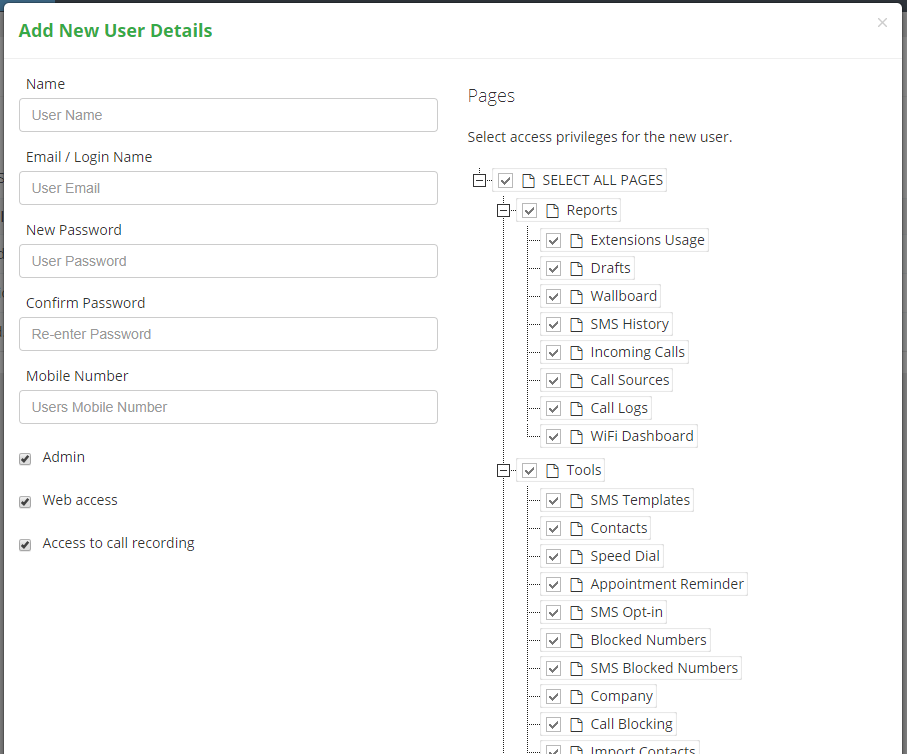 In this section, you can add all the details for the new user and allow access privileges for them.
Once you have added the relevant information and permissions, click 'Create User' at the bottom of the window.
Editing a User
On the main page, you can edit, suspend or remove any of the existing users here.