Log in to the NUACOM Website.

Navigate to

Settings > IVR Menu.


Scroll down to 'Greeting'.





Click the 'List' icon to begin the setup.



Setup


Click '+ Add New Announcement' to add the greeting message. (All existing recordings will be shown below).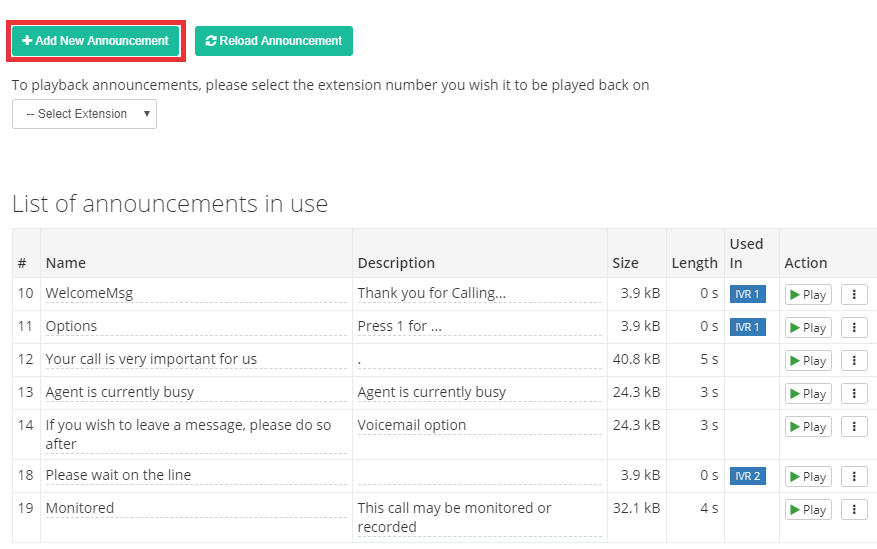 Edit Announcement

Add the name of the announcement e.g 'Welcome Message'.



Add a brief description of the recording.



You can record the message directly from an extension. Select the extension and click record message to begin.




Alternatively, if you have a file of a recording you can upload it in this section.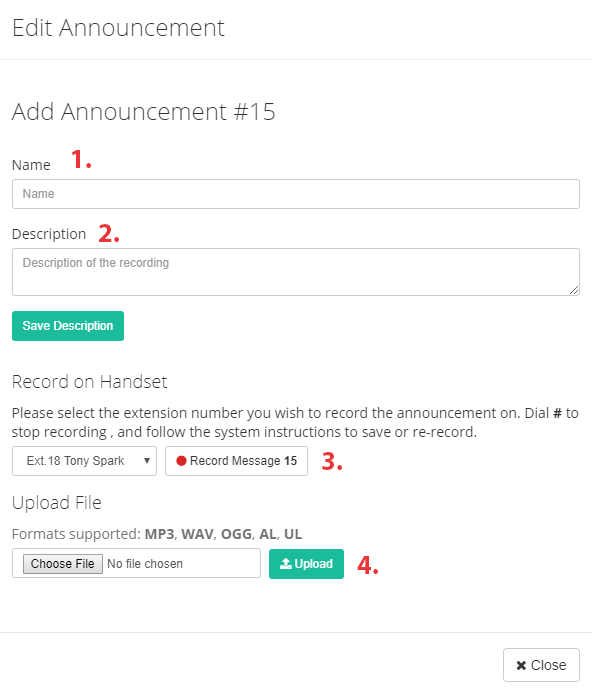 Completion

Navigate

Settings > My Numbers.

Choose the number you wish to allocate the 'Greeting' from the IVR on and set the following:
Number Name: The title that was given to the phone number.
Action: Select 'Welcome message & IVR Menu'
Option: Select the 'IVR' you were just working in. Multiple can exist.