To get started go to the NUACOM website and log in.
Navigate to Settings > Apps & Integrations
Scroll down to NUACOM Extension and click 'Get Extension'

This will bring you to the Chrome Extension Page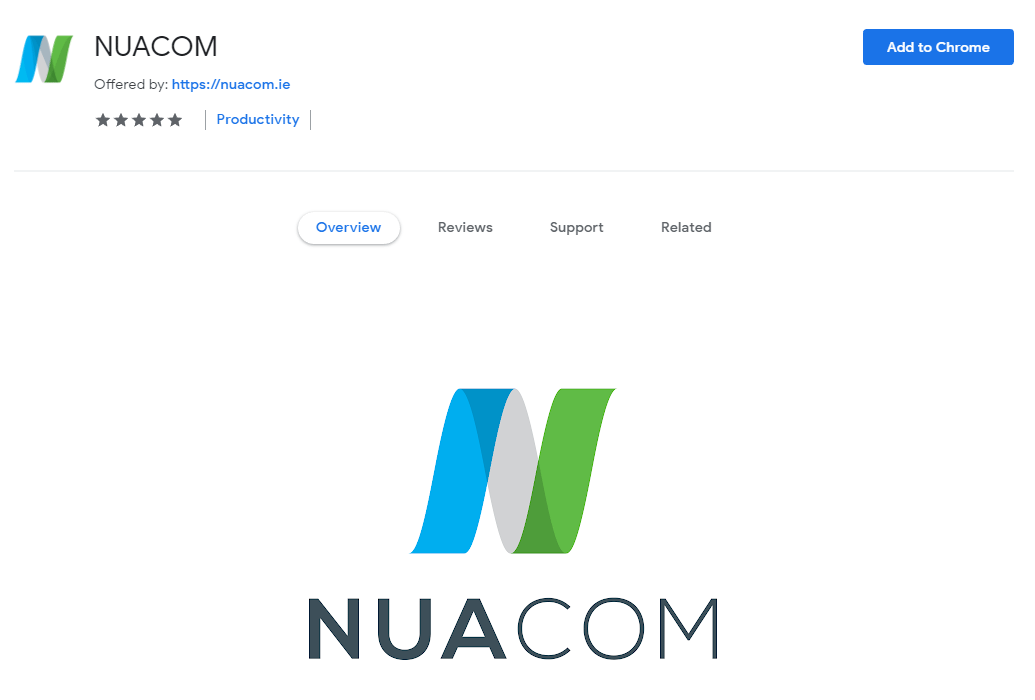 Click 'Add to Chrome' and 'Add Extension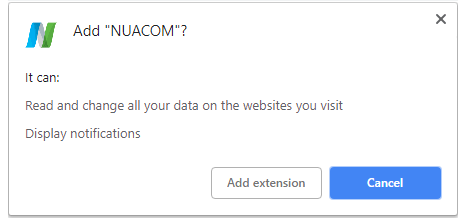 You will see when the installation has been completed
Log in using your NUACOM Login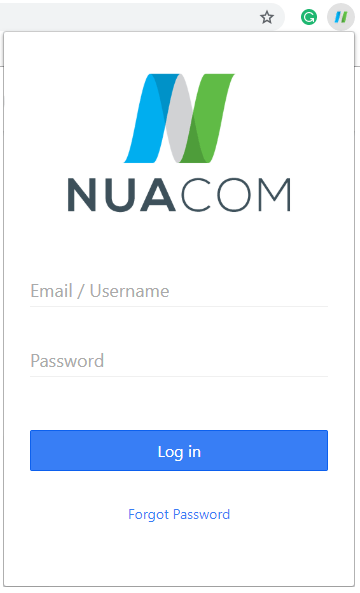 Choose the extension you wish to call from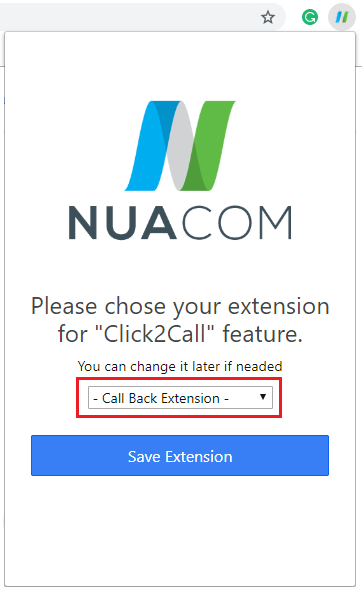 1. Call Back Extension
2. Choose the Outbound Caller ID.
3. Notification action URL
Use the 'Notification action URL' to integrate with your own CRM. (Leave blank if you do not wish to integrate)