For optimal Nuacom VoIP system deployment consider the following general network advices:
Disable SIP ALG or SIP Passthrough features if any.
Increate the UDP timeout to 100 seconds, if it is less.
Set VLANs to separate VoIP traffic from other.
Set QoS policies to assure the highest priority for the VoIP traffic.
Note: VoIP traffic is not only what has the source or destination port 5060, there is also RTP (audio) traffic which is on a random, high-number port. To be able to capture this traffic for QoS purposes, you will need to create firewall policies based on source and destination IPs. You could either allocate a range of local IPs for handsets or if that's not possible like in the case when using soft-phones, you should check with NUACOM support which are the public IPs of your cloud account and create policies based on them.
Eir (former eircom) F2000 settings for NUACOM VoIP Service
Disable SIP ALG or SIP Passthrough feature (eir modem)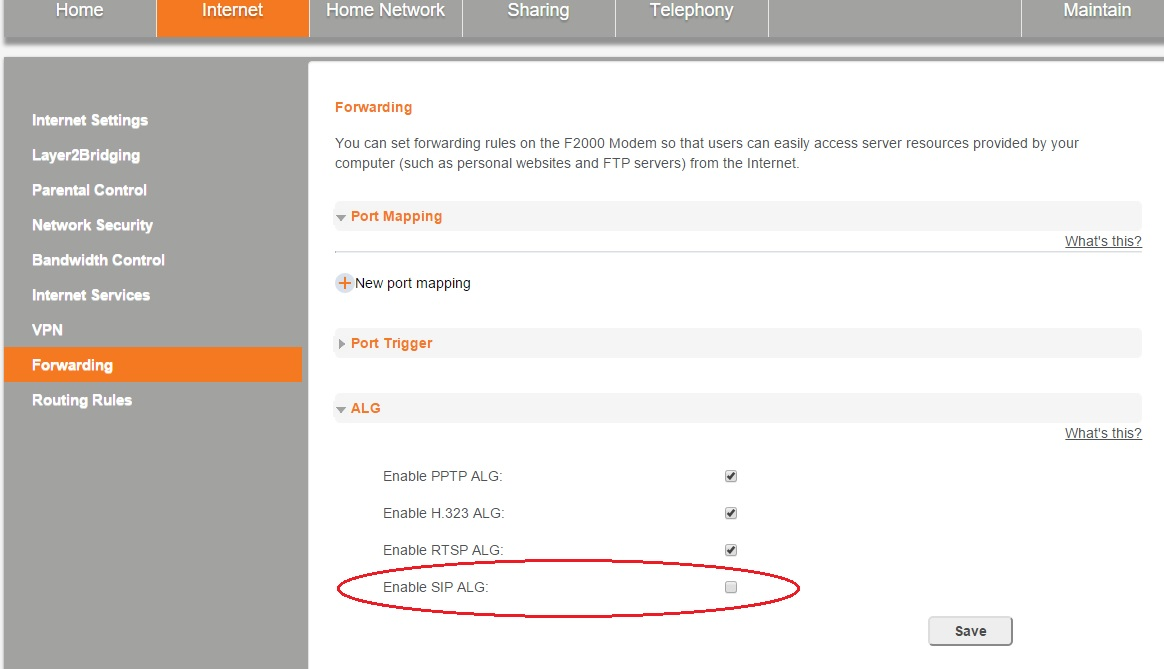 Vodafone Huawei HG658c Modem settings for NUACOM VoIP Service
Advanced -> NAT -> ALG
Un-tick Enable SIP ALG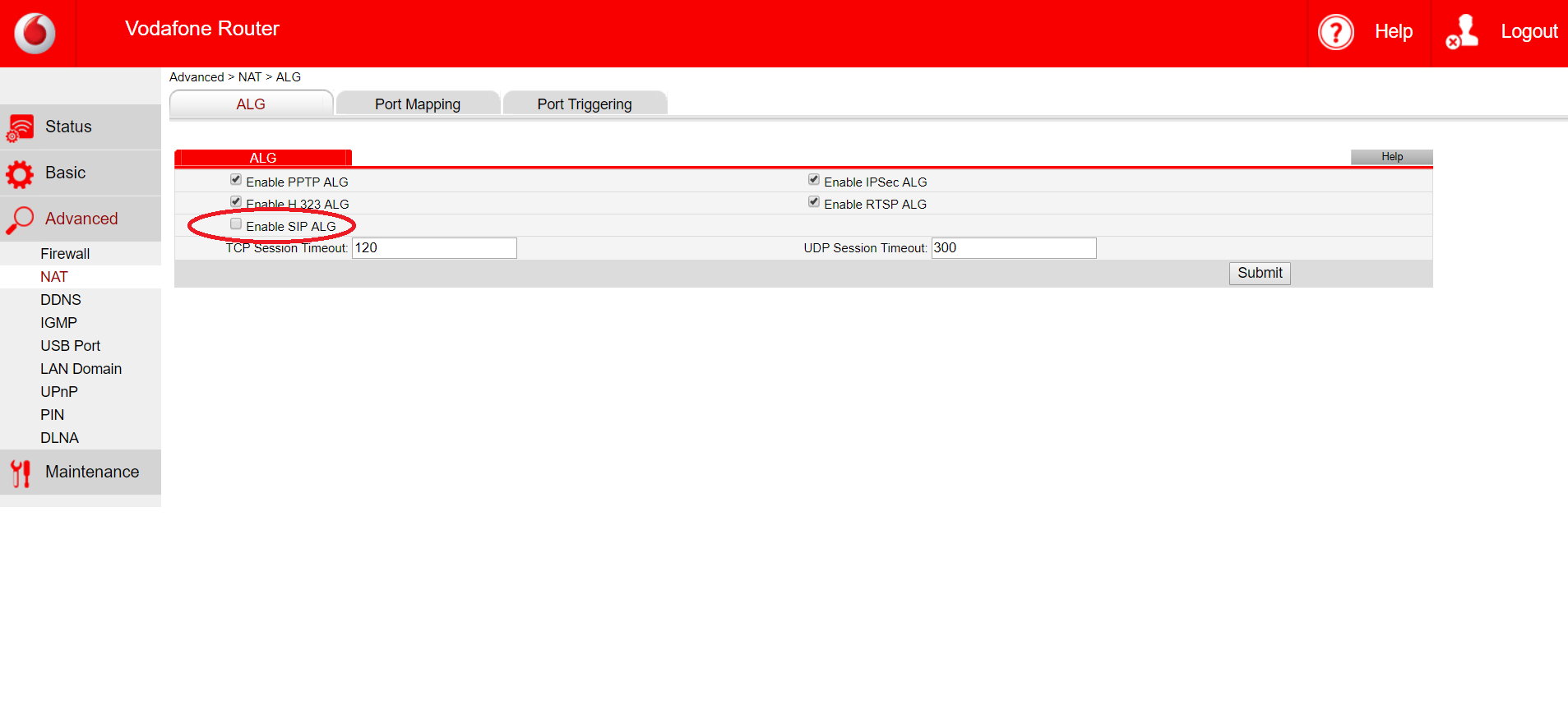 Sonicwall configuration for NUACOM VoIP Service
Enable SIP transformations - set to OFF (Disable),
Enable consistent NAT - set to ON (Enable)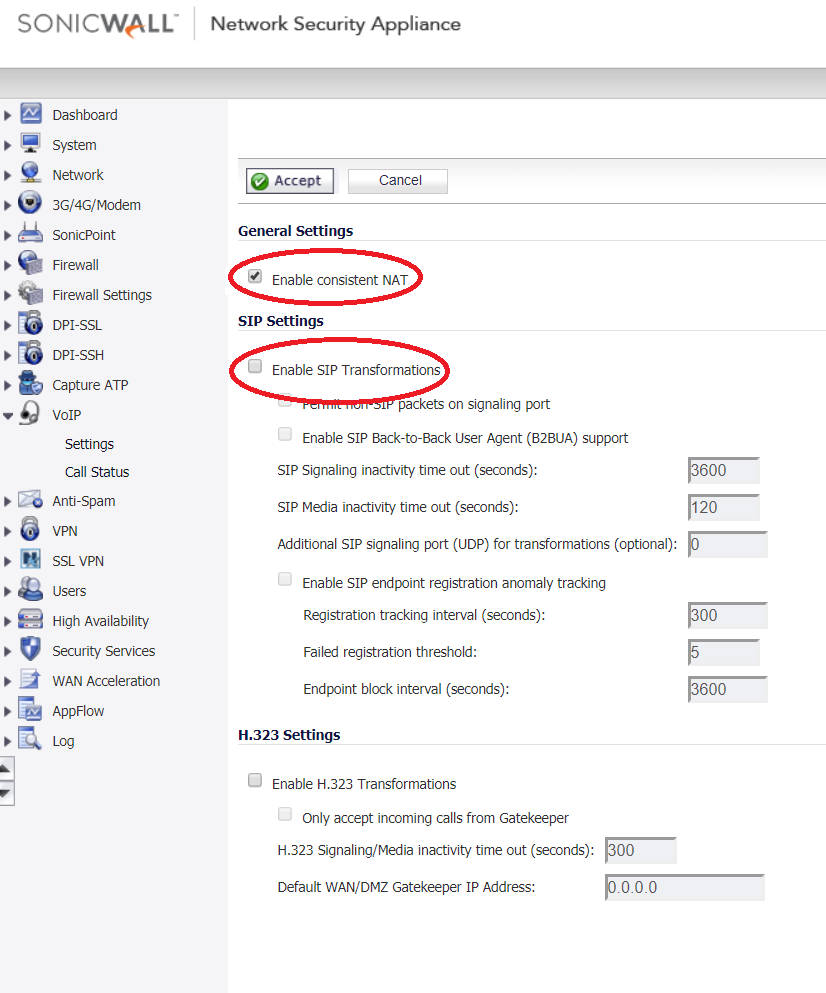 UDP session timeout set to 100 seconds