An important feature for a call center manager is to be able to assist their team in real-time. It means, being able to engage with their staff during their calls and assist them in solving customer inquiries in an ideal timeframe, with excellence. To help supervisors and managers listen, whisper, coach and barge in on a call in progress, we have developed the Live Call Coaching feature.
Setting up Live Call Coaching
To set up this feature, first, you need to send an email to support@nuacom.ie , providing us with the following information:
The extension(s) should be allowed to be monitored using this feature.
Once the NUACOM support team confirms that the feature ready, you will receive a PIN and you should be ready to use it. Your pin is also available and can be updated by visiting the Account Info page on NUACOM User Portal.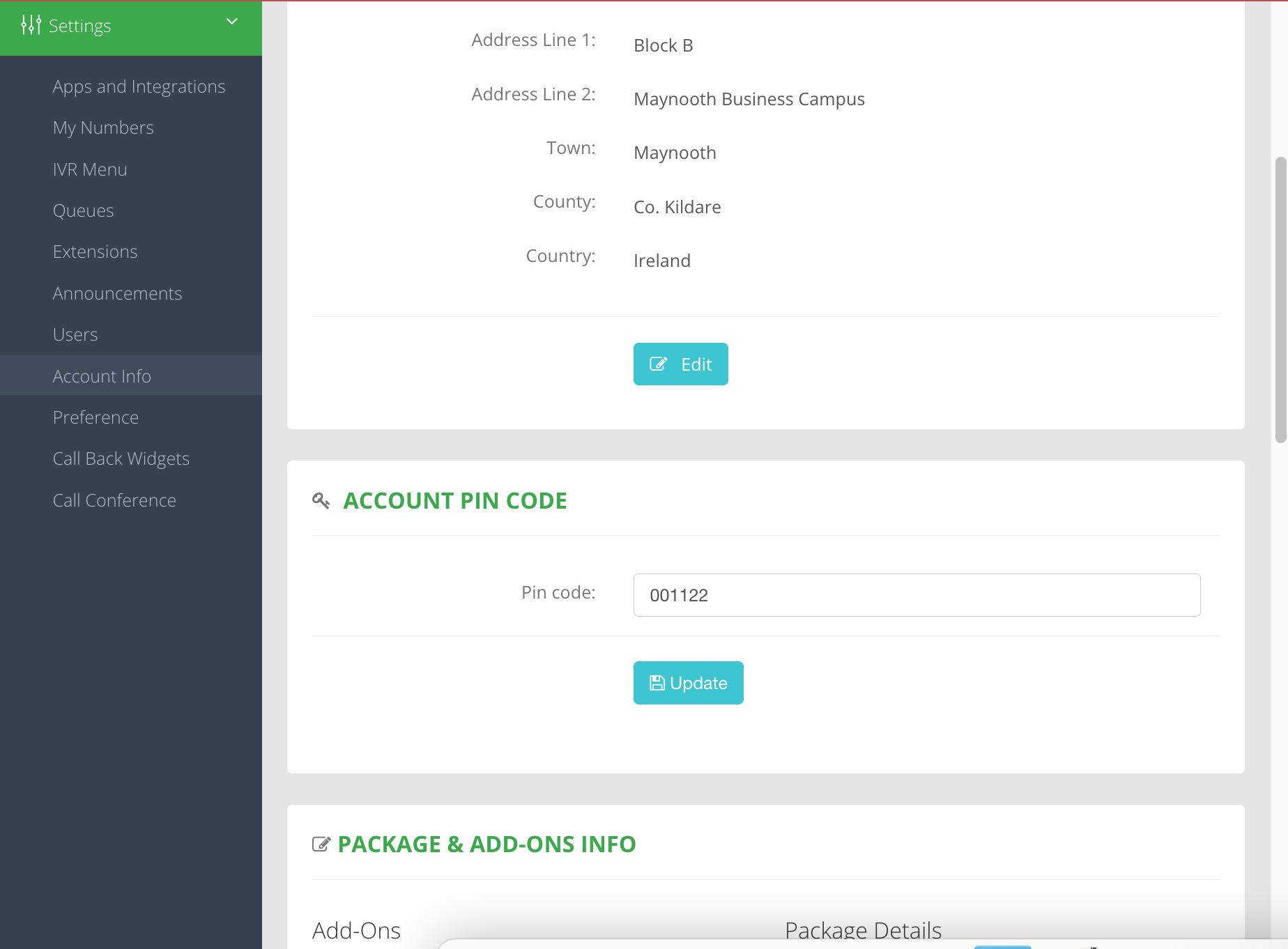 Using Live Call Coaching
From any NUACOM extension, dial *90 followed by the extension number you wish to coach. Example: Dial *9019 to listen to the call that extension 19 is on.
The system will prompt you to enter the PIN. If you enter the PIN wrong 3 times in a row, the system will block your extension for 1 hour. Please use the in-call keypad to prompt the pin code (see image below).
On successful login using the PIN, the system will playback a beep followed by the audio of the call, otherwise, if there is no call, no sound would be played.
By default, you will be initially on the Listening mode. If you wish to switch to the Whispering mode, please dial 5. To switch to the Barging mode, please dial 6. You can switch modes at any time during the call.
Live Call Coaching is a feature included in our Call Center Plan or Enterprise/Custom Plan.