Follow the steps below to record a new announcement.
You can also edit an existing announcement following this guide.
1. Log in to the NUACOM customer portal.


Navigate to

Settings > Announcements.
Click on the "Add New Announcement" button or you may choose to edit an existing one, so click on the (Edit button).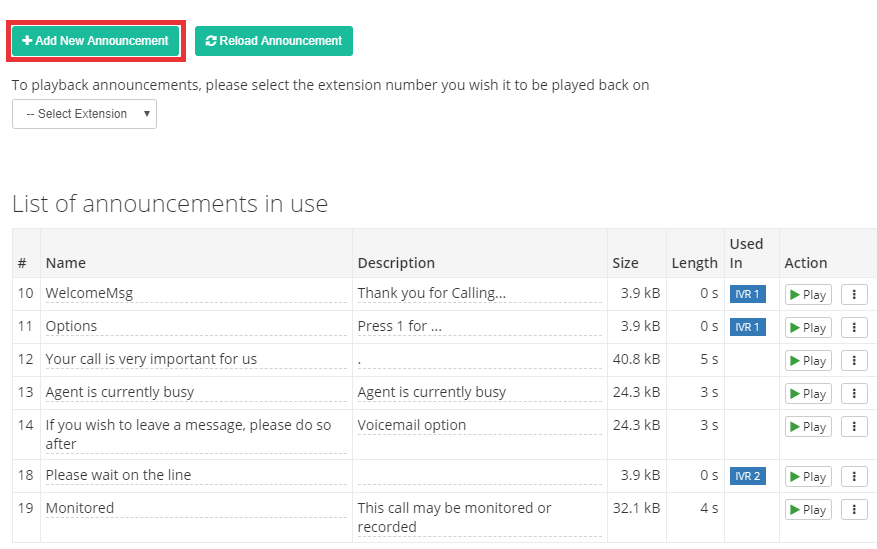 You are presented with the following screen.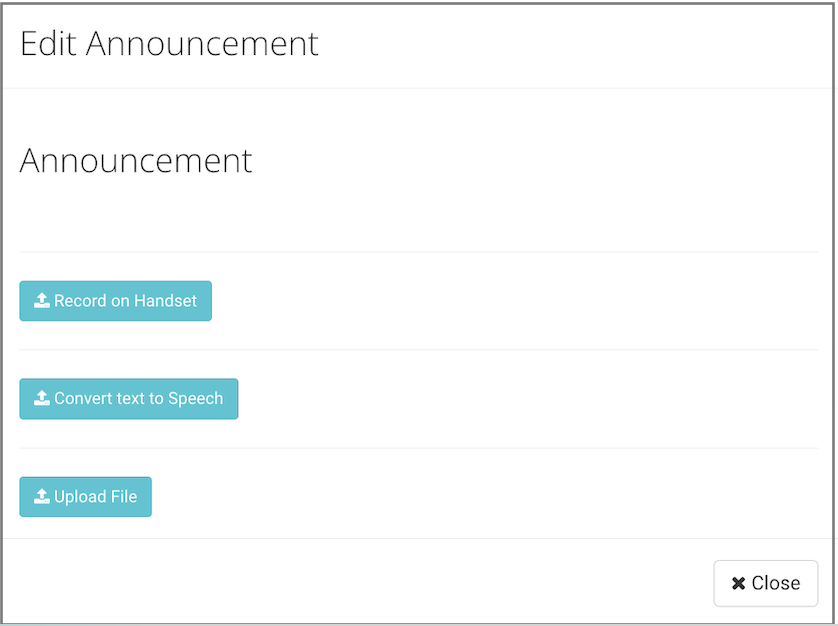 Here you need to decide how you are going to record the announcement.
Add/edit the name of the announcement e.g 'Welcome Message'.



Add/edit a brief description of the recording into the description box.



Then click "Edit announcement".
Here you have three options:
Record from the phone handset
Text to speech


Upload your file.

Click on "Record on handset"
Select the desired extension an announcement is to be recorded on.
Then click "Record message XX"

Record from the phone handset.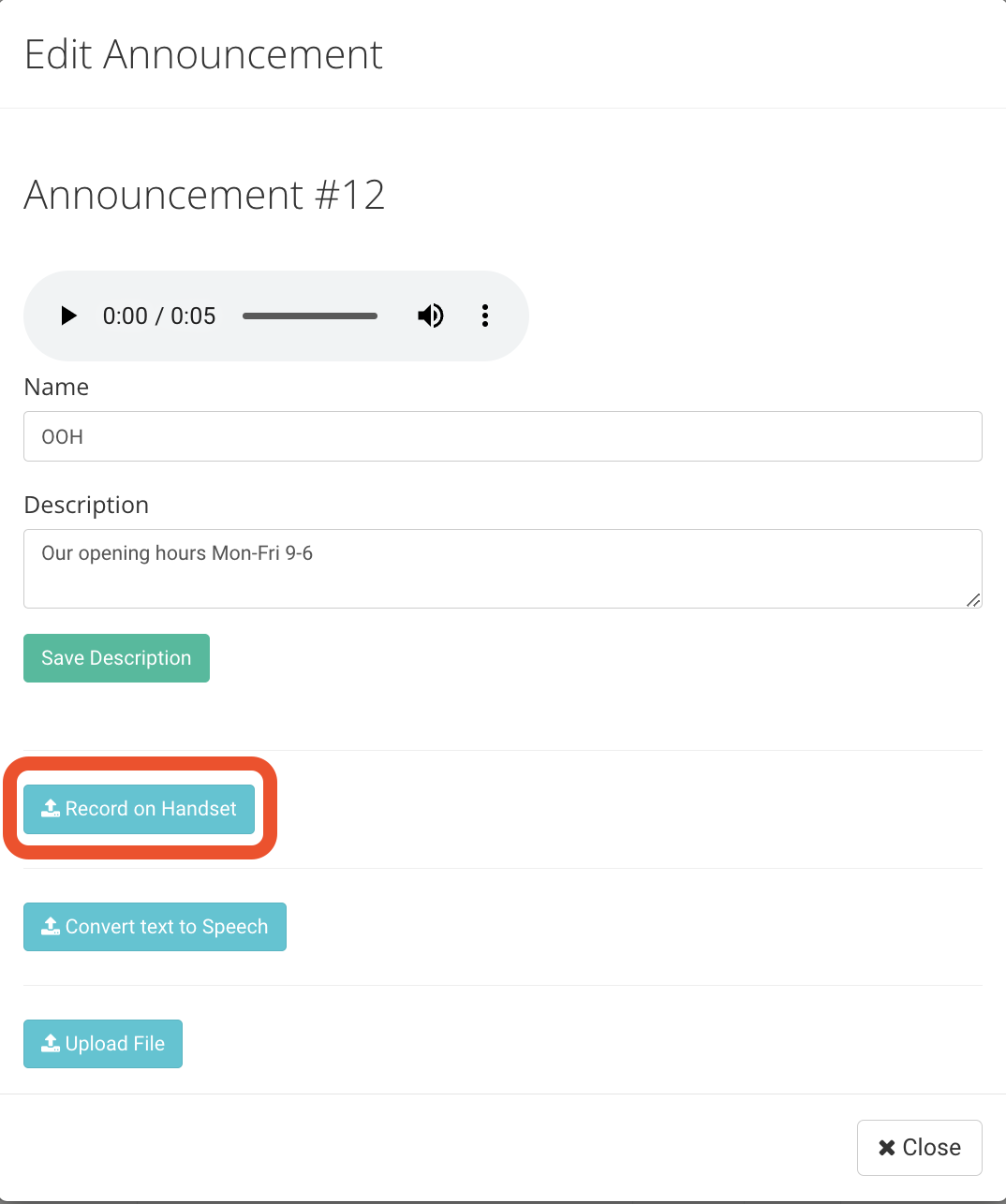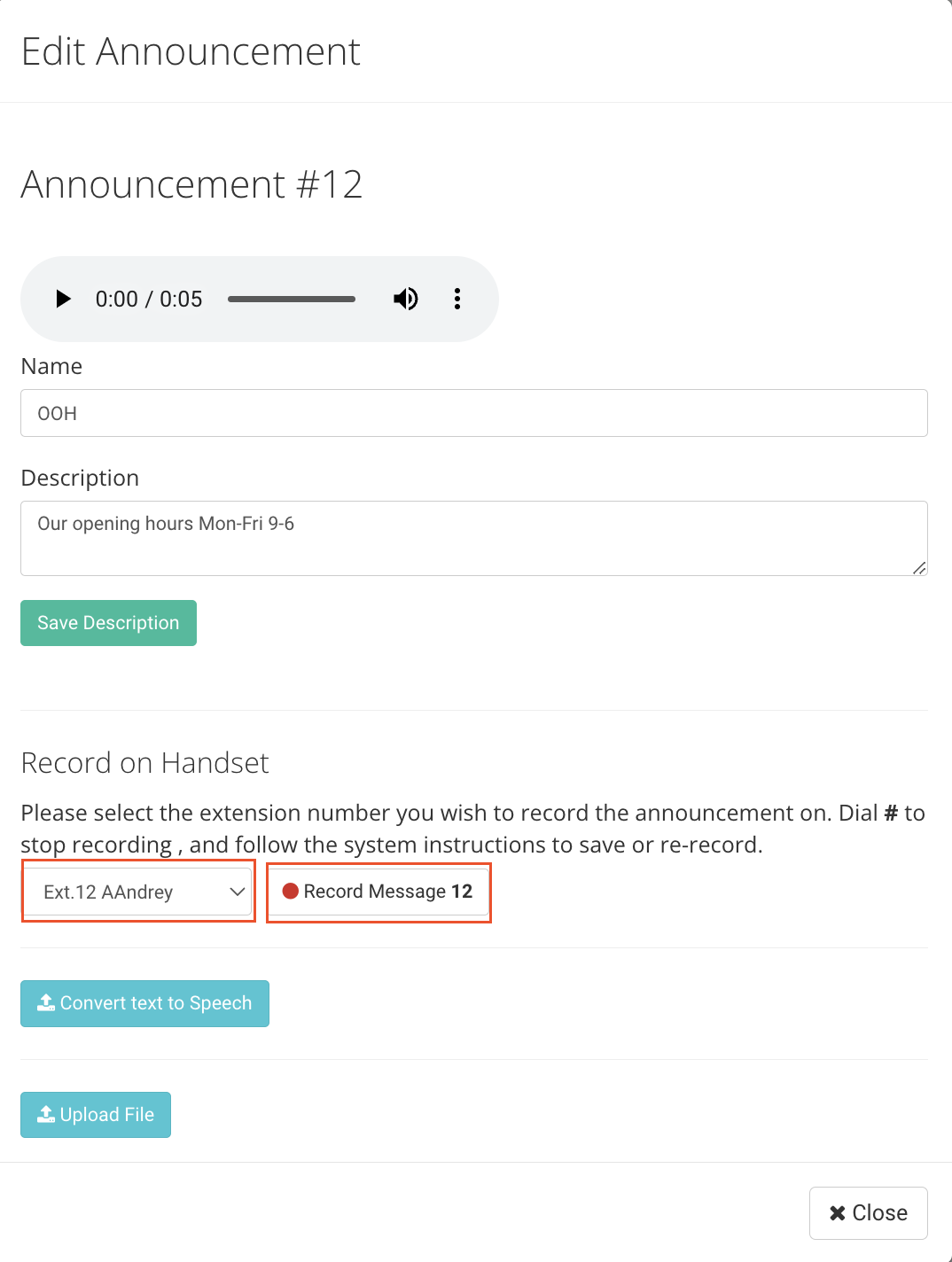 The selected phone extension will ring, and you lift the receiver(answer).
Once answered, you hear a message "Please record your message after the beep", you hear the beep.
Say your message, and when finished, press # to stop it.
Wait till the message plays back to you, and then the system will offer to save or re-record it.
Once saved it is within the system.
Done, now ensure you have the message applied within the relevant IVR.
How to apply recorded announcement?

Alternatively, if you have an announcement as a file, you can upload it in this section.