Initial Setup
In Pipedrive navigate to the menu in the top right corner and select 'Settings'

In the sub-menus on the left side click on 'API'

Copy the API key shown *this will be different for your account*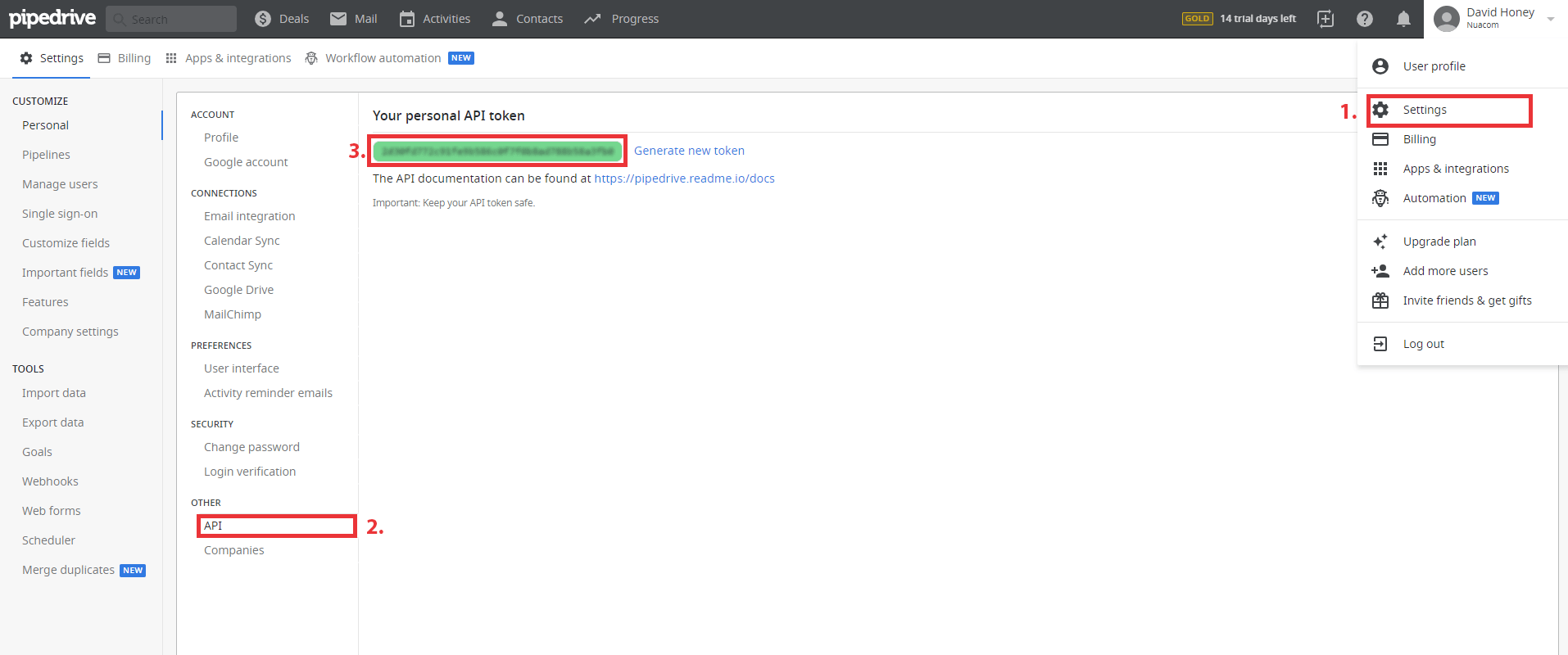 Add the API key into your NUACOM account
Once you have copied your Pipedrive API key, add this key to the section in your NUACOM account.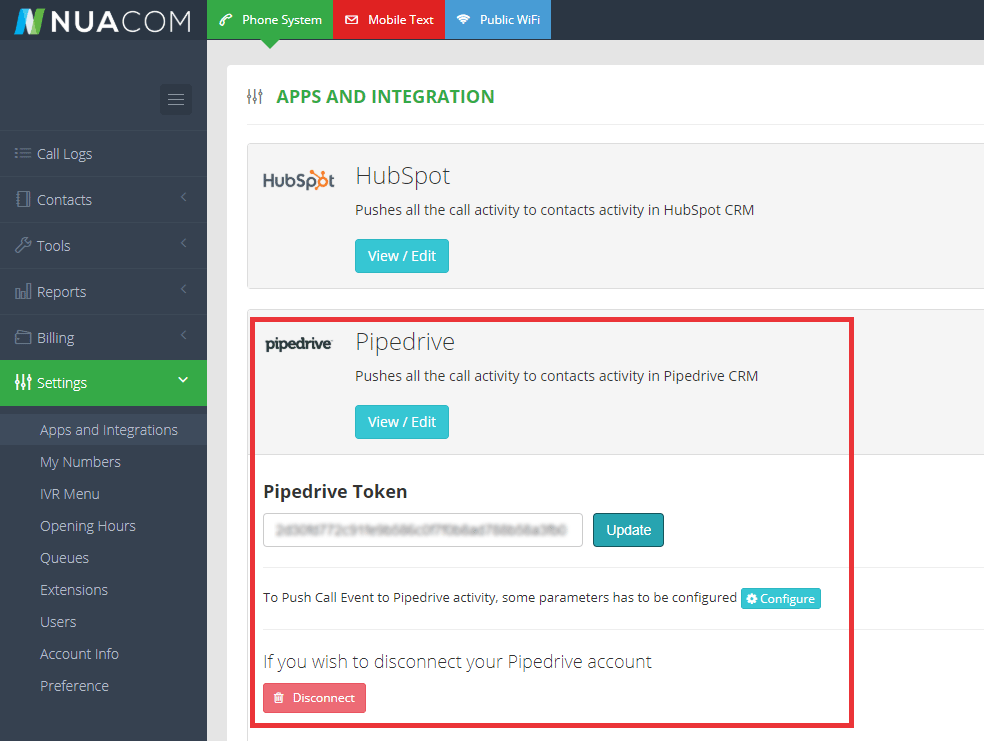 Configuration

1. Click on the 'Configure' Button for the next setup steps.


Now you will see the 'Configure' page.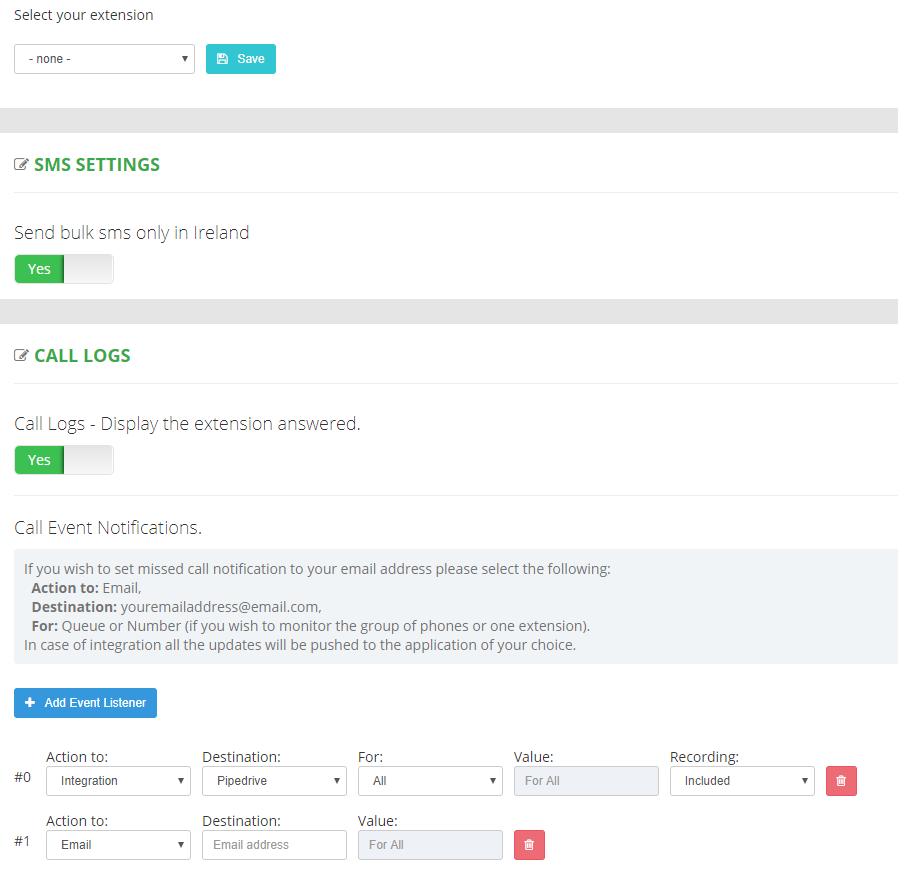 Scroll down to the 'Call Event Notifications' section.

This is where you can set up events for all calls for your business.

By selecting the 'Action to:' menu you will have multiple options.

1. Integration <- Select
2. Email
3. URL

1. Integration

Destination

Pipedrive - This is the CRM integration you have just set up.

For

There are three options here.
- All: If you wish to monitor all phones.
- Number: If you wish to monitor a specific number.
- Queue: Setup in the Queue section, monitor all calls from a group of phones, for example, all Sales phones.

Value

When choosing 'Queue' you may select the group you have already set up.
When choosing 'Number' you must select the exact number you wish to monitor.

Recording
- Included
- Do Not Include

2. Email (not needed to integrate the CRM)

This function is used for any missed calls to the business.

Simply put in the email address you would like any missed call data to be sent to.

3. URL

A custom section that can be used if tracking a specific URL location, for example, a webhook or a custom CRM not listed in our integration section.