Initial Setup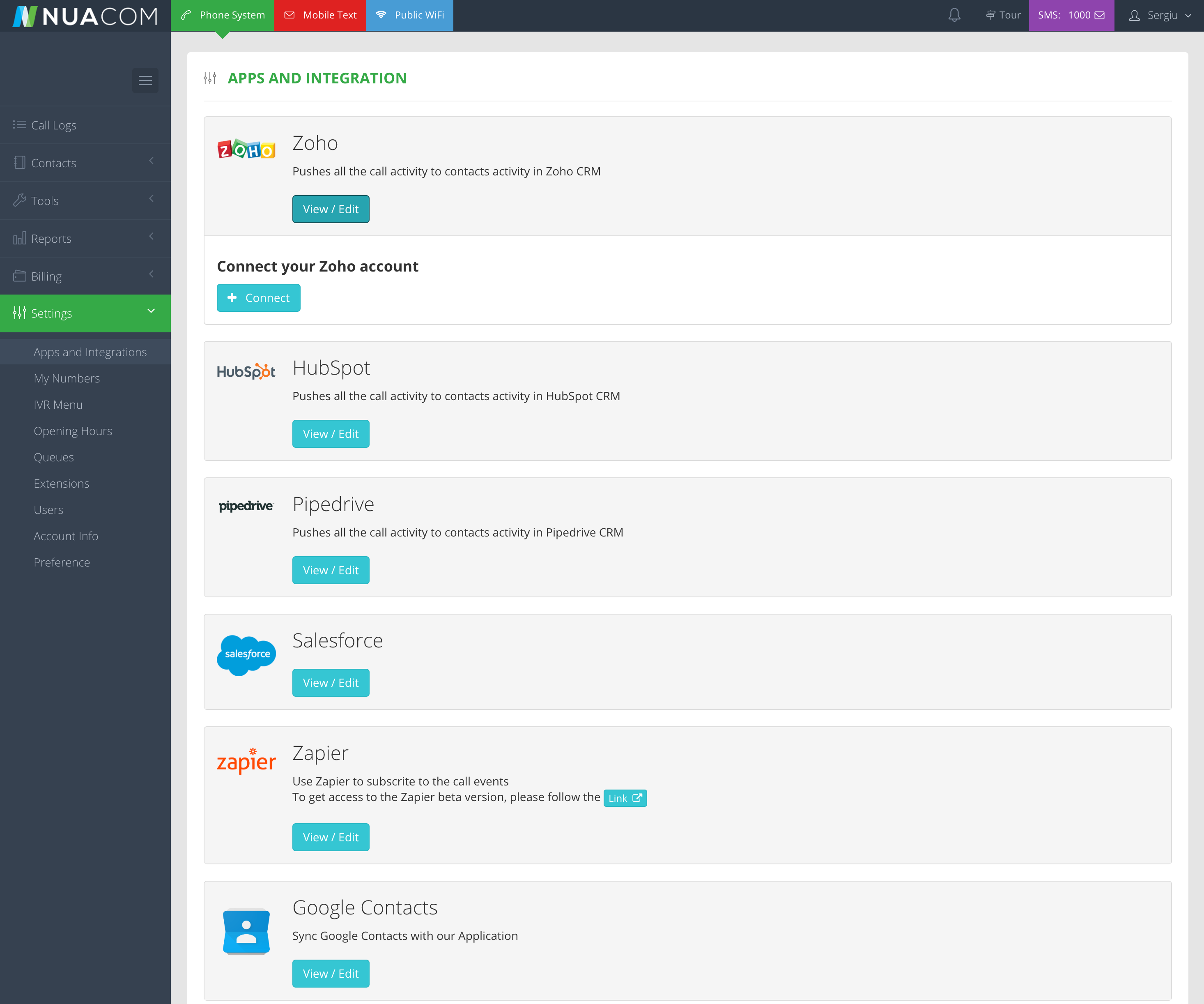 Log in to your NUACOM Account.

Navigate through the menu on the left side of the screen to > Settings > Apps and Integrations.
Once within the Apps and Integrations section, you will see our other integration platforms. Under the Zoho section, Click on 'View/Edit' and then 'Connect'.
Sign In





If you are not signed in, sign in with your account to allow the integration. Once signed in, click the "Accept" button to connect.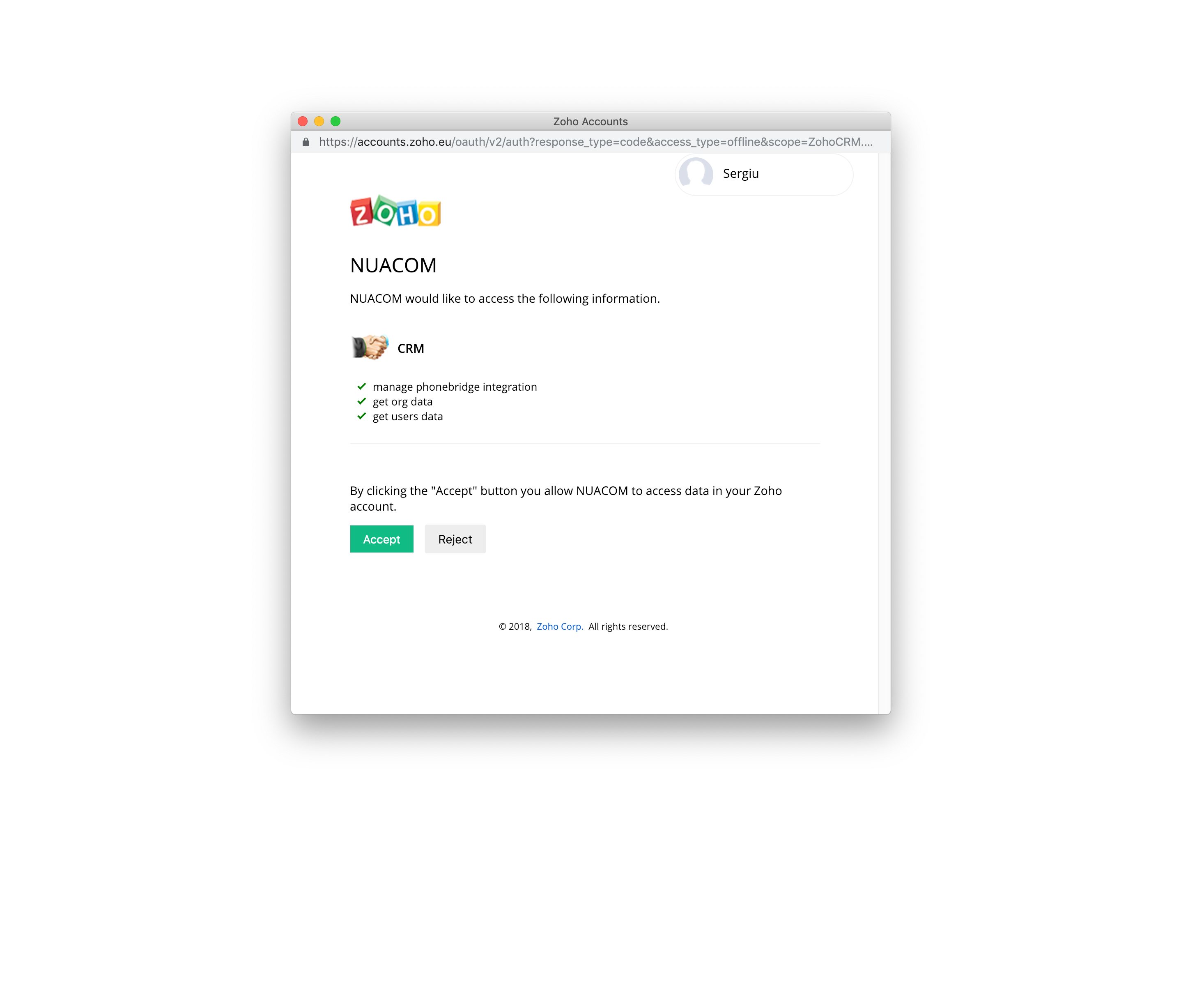 Connected
Once you accept the integration you will now see Zho connected in the NUACOM portal. This is where you want to map the Zoho users with your NUACOM phone system users.

Press the +(Plus) to add another user or the -(minus) to remove.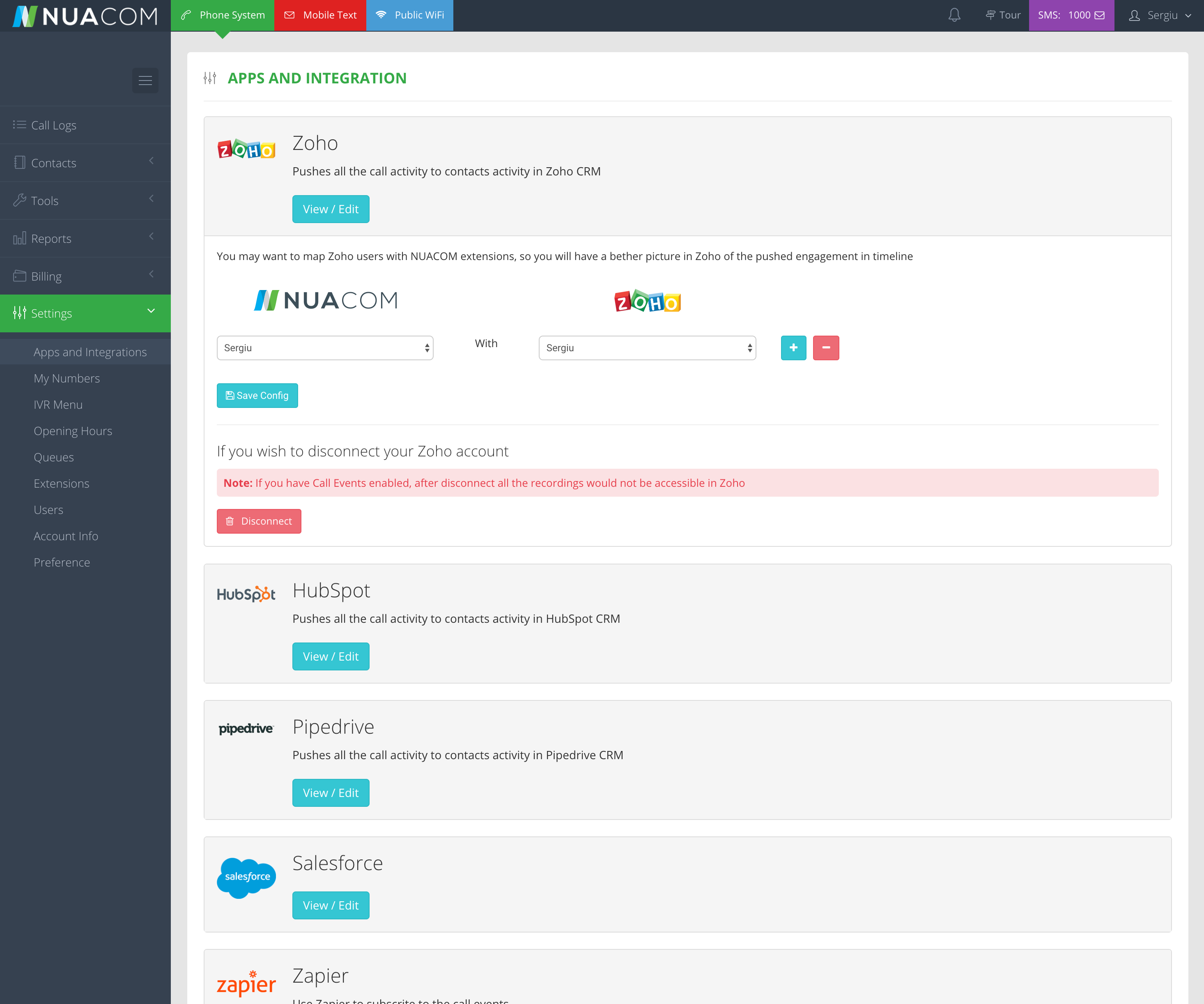 Your Zoho has now been integrated with Zoho CRM.