Log in to the NUACOM customer portal.

Navigate to

Reports -> Email Reports.



Click on the "Add New Recipient" button and enter the email and the number for which you wish to be notified.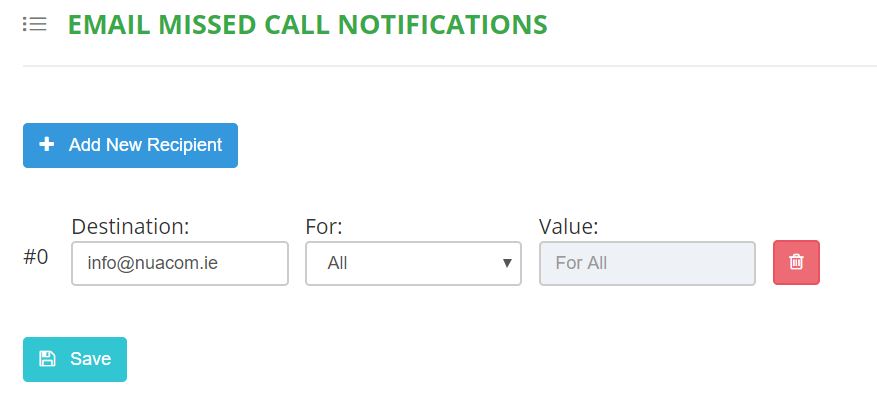 The 'For' drop-down will allow you to select the options below.
All: Every missed call across every number in the company.
Queue: All missed calls allocated to a queue e.g Sales.
Number: A missed call to a single phone number.