Use an Ethernet cable to connect your phone to your LAN and enable the phone's full functionality. If your Ethernet port is equipped with Power over Ethernet (PoE), you can power the phone through the LAN port. Do not extend the LAN Ethernet cable outside the building. For your phone to work, it must be connected to the IP telephony network.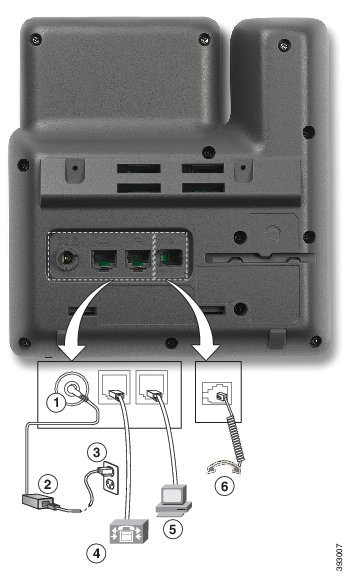 1. DC adapter port (DC48V).

2. AC-to-DC power supply (optional).
3. AC power wall plug (optional).
4. Network port (10/100 SW) connection. IEEE 802.3af power enabled.
5. Access port (10/100 PC) connection (optional).
6. Handset connection.